Tulare Mobile Truck Repair
Tulare Mobile Truck Repair – Truck Repair Services – Tulare, CA
Tulare Mobile Truck Repair is the top truck repair services provider in the area. We provide comprehensive truck repair services that are designed to keep your trucks on the road and running smoothly. Our team of highly skilled and experienced technicians are available 24/7 to provide you with the best possible service. We offer a wide range of services and we also offer a wide range of preventive maintenance services that can help keep your trucks in top condition.
Contact us today at (559) 551-3645 to schedule a free consultation.

About Tulare Mobile Truck Repair
At Tulare Mobile Truck Repair, we understand that your time is valuable. That's why we offer mobile industrial vehicle repair services that come to you. There's no need to tow your vehicle anywhere or pay extra fees. We provide convenience, quality, and speed all in one. Our team of experienced technicians will work quickly and efficiently to get your repairs done right the first time. We service all makes and models of industrial vehicles, including:
Tow trucks

Dump trucks

Construction Equipment

Farm equipment

Semi trucks

City equipment
And more!
Our team is highly trained and experienced in a wide range of repair services. No matter what type of issue you're having with your vehicle, we can take care of it. Some of the most common services we provide include:
Engine service and repair

Transmission Repair

Suspension service

Electrical system repair

Brake Repair

24/7 emergency roadside assistance
So don't delay. If you're in a jam about how to fix your big rig, dial (559) 551-3645.
Tulare Mobile Truck Repair Services
Full Fleet Maintenance
We not only fix individual trucks but fleets as a whole. You just need to let us know when would be the best time for us to come by. We also do regular preventive maintenance so you can have peace of mind knowing that your trucks will spend more time on the road and less time in the mechanic's shop. Your fleet vehicles are a significant investment, and we'll make sure they're well taken care of. If you want to learn more about our fleet maintenance services, please don't hesitate to reach out.
Does size really matter? Not with us. We can fix and maintain any sized fleet you own. It's all part of the service at Tulare Mobile Truck Repair. Call us at (559) 551-3645!
Electrical System Repair
Our mobile technicians can easily diagnose and repair any electrical problems you might have with your truck. We always utilize the latest diagnostic tools and equipment, so no matter what's wrong – whether it's your lights or starter – we'll be able to help. Plus, all of our technicians are highly trained in electrical system repair.
Flat batteries, dead batteries, broken tail-lights, shorted out switches…we've got you covered for every electrical problem that pops up.
Transmission Repair & Service
We're very particular when it comes to transmission repair because we understand that a well-functioning transmission is key to the overall health of your vehicle. We can quickly diagnose and repair any type of commercial transmission, including manual, automatic, and hydraulic.
We keep a lot of parts in stock, including clutch components, gears, and torque converters. And for anything we don't have in stock, we can order fast.
Brake Repair & Service
The safety of you and your loved ones is our top priority here at Tulare Mobile Truck Repair, and we know that starts with having fully functional brakes. No one wants to think about being on the road with an 80,000-pound truck…and not be able to stop if they need to. We offer anything from simple pad replacements to complete brake jobs, so you can rest assured knowing your brakes are in good hands. We'll diagnose the problem quickly, give you a free estimate, and get the work done efficiently so you can get back on the road as soon as possible.
Engine Diagnostics & Full Repair
We have the tools and talent to fix your industrial engine, whether it is diesel or petrol. Our mobile trucks are Diagnostics play a pivotal role in contemporary truck maintenance and we utilize the latest technologies available., allowing us to identify issues quickly and efficiently. In addition to accurate diagnostics, we also provide full engine repair services that cover everything from minor tune-ups to complete engine rebuilds.
No matter what type of engine problem you're having, we can help. And we'll do it at a time and place that's convenient for you. Call us at (559) 551-3645!
Suspension Service
At our shop, we know that a comfortable ride is key for both truckers and their cargo. We offer suspension repair and replacement services to keep your vehicle in top condition. From simple spring repairs to complete air ride conversions, we can do it all – for both the cab and trailer. Our stock of parts includes shocks, springs, struts, sway bars, bushings, and more. Dial (559) 551-3645 now!
Reefer Units
If you're transporting perishable goods, a faulty reefer unit is not an option. At Tulare Mobile Truck Repair, we understand the importance of a working reefer unit. That's why we offer repair and service. We can come to you, diagnose the problem and get your reefer up and running quickly.
And while we're at it, we'll do a full inspection of your unit to make sure everything is in good working order. Because we want you–and your cargo–to stay cool.
Farm & City Equipment Repair
At X company, we're experts in repairing dump trucks, combines, back-hoes, and pavers–to name a few. Plus, our fleet of fully stocked mobile repair vehicles means that no matter where you are, we can come to you and get your equipment running again ASAP. Our team of highly trained technicians use only the latest tools for diagnosis and repairs. So whatever problem you're having, we can fix it fast.
Tulare Mobile Truck Repair is your one-stop shop for all your truck repair needs. We offer engine diagnostics and full repair services, transmission repair and service, brake repair and service, electrical system repair, suspension service, reefer units, farm and city equipment repair, and more. We come to you, so you can get back on the road quickly. Give us a call at (559) 551-3645 today.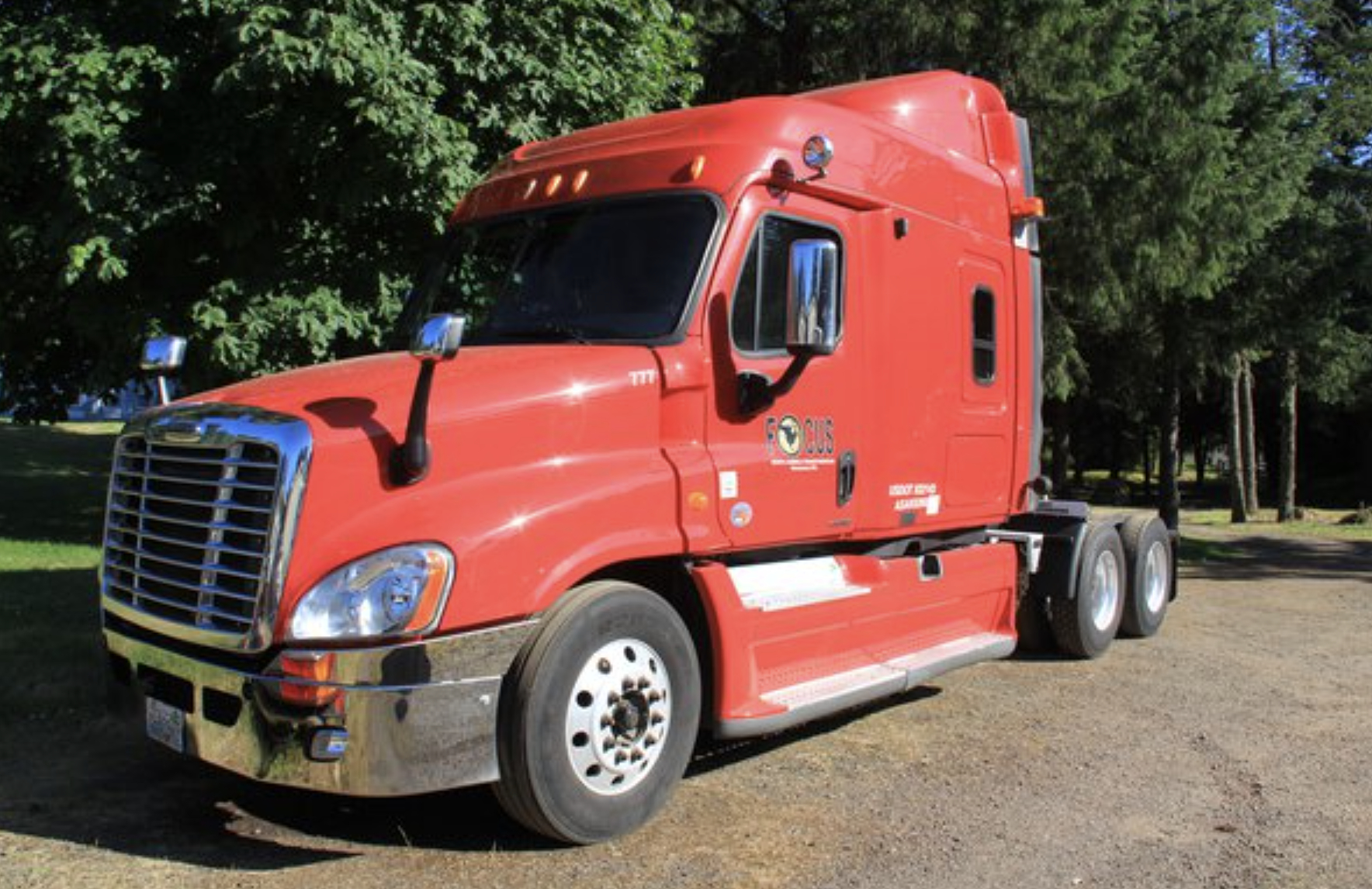 Contact Us Today
Contact Tulare Mobile Truck Repair when you need truck maintenance or repairs. We are a top rated company in the area and our team of experts is ready to help you with all your truck needs. We offer a variety of services, so please don't hesitate to reach out to us for more information. Give us a call at (559) 551-3645 today!